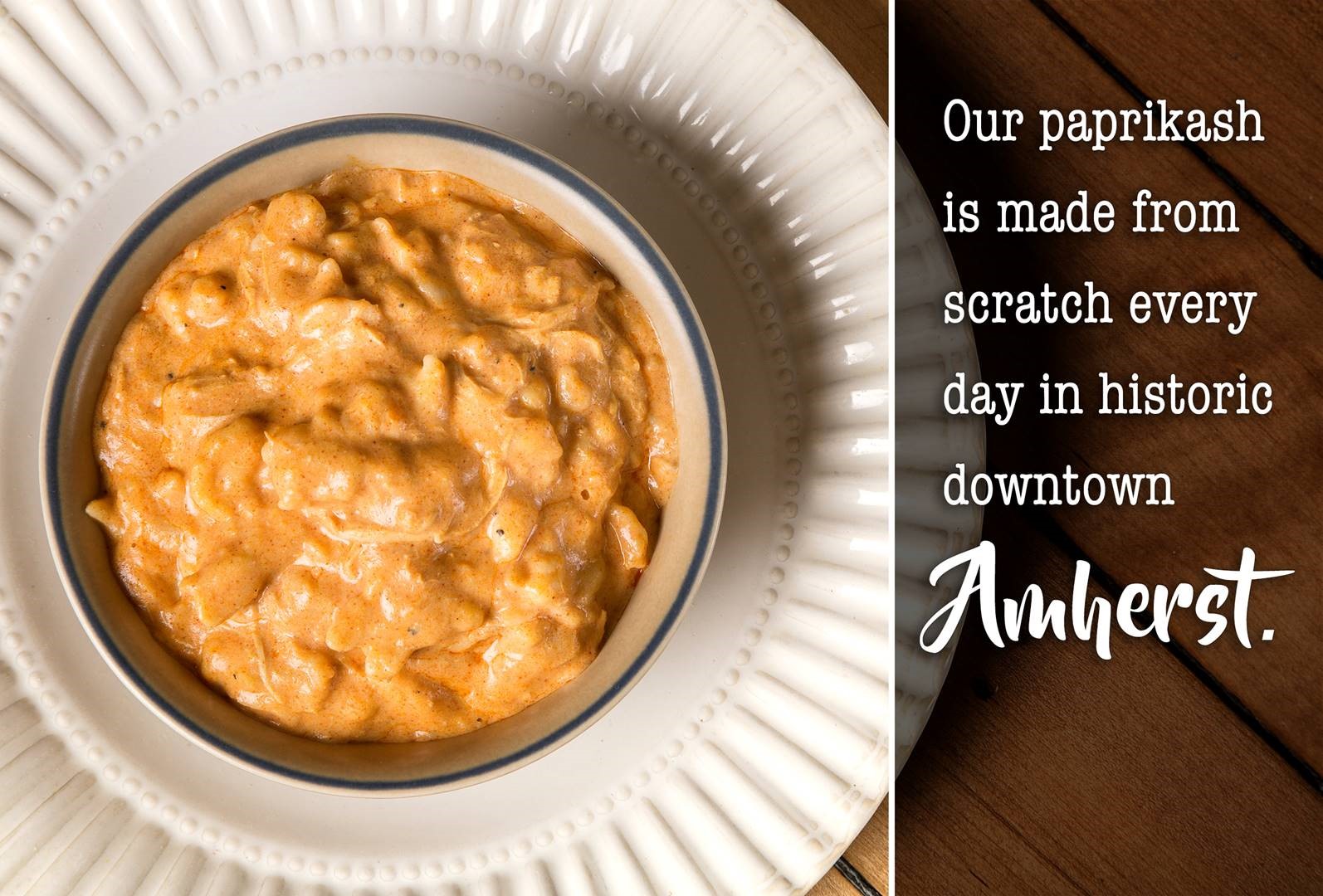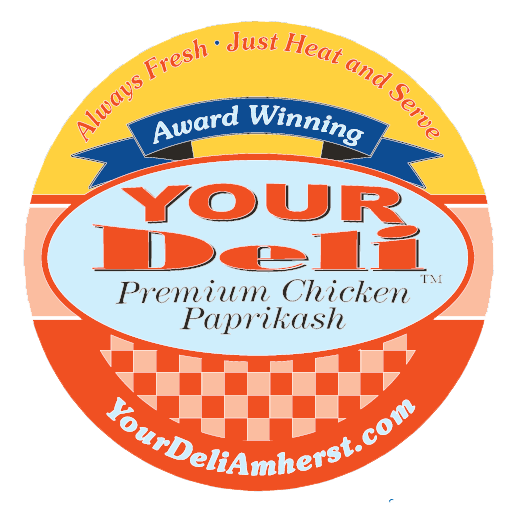 YOUR DELI IS CELEBRATING 33 YEARS!
Established in 1989, YOUR Deli's is currently celebrating over 30 years in business! We would like to extend a sincere thank you to each and every person who helped make this possible! We sincerely appreciate your continued patronage as well as your endless encouragement and support!
YOUR Deli is LOCATED AT 395 PARK AVENUE, downtown Amherst, OH at the intersection of Spring Street and Park Avenue. Our new home is the former Higgins Pharmacy building next to the Amherst Hospital. We're also located on the opposite corner from the Amherst Public Library.
Your Deli is located in town Amherst. We have been blessed to serve the community for the past 30 years. We serve made from scratch and made to order soups,salads and sandwiches. Chicken Paprikash is our signature item. We sell it in local grocery stores. Drug Mart, Heinens, IGA, Apples and Acme stores. Our website Yourdeliamherst.com
Debbie
Looking for our YOUR Deli Premium Chicken Paprikash™ .  You can find it in many local grocery stores.
Take Some Home For Dinner ...Tonight!
Now Available in Quart and Pint-Sized Containers!
Learn More
Contact us for Sales Information
We have programs for fundraising, concessions, wholesale, retail and special orders.